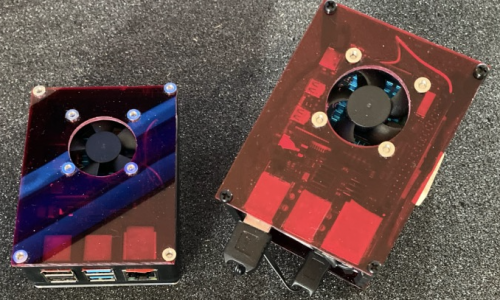 To assist penetration testers and Red Teamers from the ground up and support new feature requests, we've created a Free Community version of the software that can be loaded on your own Raspberry Pi 4.
This edition is a slimmed down version of the software where essential features are included.
The Download link is provided here:
https://www.hotwan.com/community-edition/
ProfESSIONAL EDITION ($549)
HotWAN has launched it's new Flagship Product for Red Teaming and Penetration Testers.
Though we provide Penetration Testing and Red Team Services, we also provide a product with the same name as our company, HotWAN.
Essential for every Red Teamer's backpack.
Starting at $549, the device is built on a Raspberry Pi4 platform with affordability, size and plugin capabilities.
The desire for building such a product comes for decades of Penetration Testing while realizing the pain points in the Industry:
Specifically designed for Anti-Tracking / Stealth Operations ,  the system also addresses isolated networks with no Internet Connections, C2C capabilities, IoT Hardware Hacking and Weaponization, AI Assistants, reverse engineering Machine Learning models, Wireless, Indepth onboard tutorials, Quick and Easy to use with Fast set-up times.
No software is needed to be installed on your Corporate locked-down laptop when performing assessments.
Encrypted Communications between 2 devices whether side by side or half a world away from one another.
No Cloud connectivity is needed for updates.
No data is stored in the Cloud.
IoT Scanning Engine:
Unauthenticated
Authenticated
Reverse engineering
Arduino Integration
Sensors
Malware Detection
Customizable Features:
Command and Control (C2)
Peer to Peer Communications
Client – Server Configurations for 2 devices
C2 Server can run as a Qemu emulation or on another device

Backdoor Agents for Android, ARM and MIPs Architectures

Air Gap Hopper

Cryptex Site Bouncer

DNS Bouncer

Reverse Shell Tunneling (ICMP, DNS, TLS, SSH, SRTP, WebSockets, HTML5 Web Messaging)

Autonomous Drop Box Mode

Pivoteer*

Dynamic DNS
Network Infrastructure:
Side Channel Communications
Exploitable Vulnerability Scanning
Exploitation
Peer to Peer
Video Streaming
Tunneling
AI Assistance Integration:
Testing of Alexa, Google Assistant and Siri Skills in products
Mobile Applications:
Runtime and Static Analysis
Android
iOS
Tutorials:
On-board Step-by-Step Instructions
Secure Source Code Review:
Binary Analysis
Static Analysis
OpenSource Intelligence (OINST)
Web Applications:
Vulnerability Scanning and Exploitation

Man-in-the-Middle

OWASP Top 10 and Beyond

Cross-site scripting detection via Machine Learning models
On-board Machine Learning Models:
Red Team Automation

Discovery

Exploitation
Hardware Hacking Suites:
Bus Communications (SPI, JTAG and UART)

Ethernet, USB, HDMI

Sensor Testing

Smart home technologies such as Alarms, Security Control Panels, Video doorbells, gate and locks

Industrial Controls such as ICS, SCADA and PLCs

Simulations of Sensors
Wireless:
Bluetooth / BLE

WiFi

Man-in-the-Middle Capabilities

Z-Wave Plus

Zigbee

LTE
Updates:
Regular, on-going Support